There's nothing quite like cooking with gas. Or heating your water with it. You get instant heat, precise temperature control, and, of course, it's very economical. If you're building a new home and planning to use gas or want to convert some, or all, of your existing system to gas, our qualified experienced gasfitters will work to ensure that your installation goes smoothly and safely.
Installation services include
New fixtures such as hot water systems, fires & appliances.
External gas barbecues.
Commercial appliances in restaurants and cafes.
Pipes and fixtures for kitchen, bathroom or outdoor area.
Gas appliance repairs and maintenance
When using gas it's important that your appliances are regularly serviced and maintained.
Our Gasfitters can:
Test for leaks
Service and repair your gas appliances
If you want to deal with gasfitters who understand gas, contact us today on 0415 311 057
WARNING: It's illegal to carry out any gas work without a licence from the Office of Energy. To ensure your peace of mind and the safety of your family, always ask to see your contractor's licence. And never attempt to work on gas lines or appliances yourself.
Leak Detection
Has you water bill suddenly gone through the roof?
Do you suspect you have a water leak? All Plumbing and Gas Services use the latest gear to pin point leaks underground in awkward locations to eliminate digging holes all over the place.
Whether you suspect you have a water leak in a wall or under a concrete slab, our experienced technicians can pin point the leak to a small location. This reduces excess damage to the structure of your building and costly repairs.
Water leaks do not always have to be a burst water pipe. Maybe you have bubbling paint on the other side of the wall to your shower recess. This could be caused by a leaking pipe in the wall, but more than likely is a problem with the water proofing membrane that is designed to keep the walls dry. There are tests that our highly trained technicians can conduct to diagnose the problem.
Perhaps you have some water staining on the ceiling below a first floor bathroom.  This could be a water leak from a waste pipe or from the faulty sealing around a bath. These are all leaks that with the right knowledge can be tested for and rectified before damage is done that requires costly repairs.
Signs that you may have a water leak:
Wet area in your yard.
Grass growing much faster in one area of your yard.
Bubbling paint on walls
Water stains on ceilings or walls
The water meter spins when there are no taps on in the building.
You can feel confident in calling All Plumbing and Gas Services for leak detection and repairs. We will always find the leak.
Our team is able to locate your water plumbing problem, find a solution, as well as fix a burst pipe or carry out any required repairs. If not adequately addressed problems can both waste water, power or cause damage to your assets.
We're proud to say that not only do many of our clients make us their first-choice plumber and gas fitter, but they also recommend us to others. Our clients include property managers, landlords, business and home owners.
There are plenty of reasons to choose All Plumbing and Gas Services for your next plumbing and gas job:
All our work is guaranteed.
We offer FREE advice on the best way to proceed with your job.
We offer a FREE quoting service.
We supply only quality products and materials – we're not satisfied unless we know we've provided you with the best for your job.
We'll clean up afterwards and return your property to the condition in which we found it.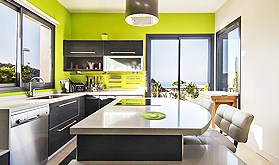 Flеxіbіlіtу
Cоmреtеnсе
Rеѕultѕ
Vаluе fоr mоnеу
High ѕрееd